Samadhi – New Way to Relax Body and Mind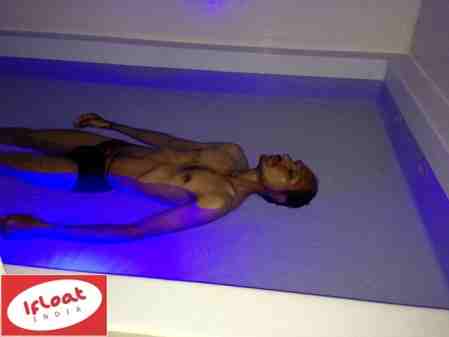 A floatation industry solutions company Ifloat India has introduced Samadhi – New Life Relaxation. The company has installed floatation rooms in Pune, Mumbai and recently at Hyderabad.
Floating in a floatation tank is a way of achieving extreme well-being, says the company. Essentially, it says, one can spend an hour or so lying quitely in the dark in a warm salted solution and float effortlessly.
Even non-swimmers can float. Floatation rooms are like exclusive enclosed spaces without any external distractions and also known as Restricted Environmental Simulation Therapy or REST or Samadhi Chambers.
[ Also Read: Raahgiri Promotes Car-Free Living in Gurgaon ]
Flotation rooms can be customized for luxury homes, hotels, resorts, spas, hospitals, clubs, gyms, hostels, education campuses, golf clubs, etc.
According to the company, technical experts at Ifloat India are working on reducing the installation cycle from 7 weeks to 3-5 weeks.
Founded by Mahendran Khedkar, Ifloat India is a Pune-based Floatation Rooms manufacturer.