Supermodel Chrissy Teigen Features in XOXO Campaign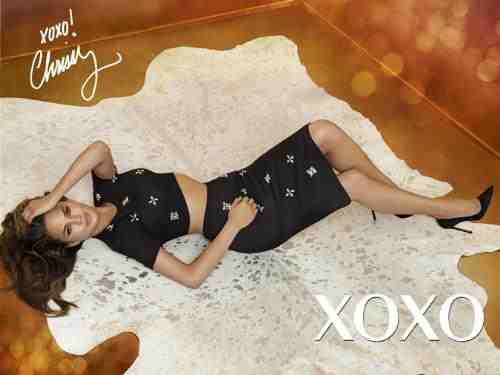 Chrissy Teigen has been named the new face of XOXO. Teigen will be featured in the brand's national ad campaign appearing in print, digital, OOH and in-store starting this August.
The ad campaign features still images as well as a brand video developed by creative agency Work:Play Creative and photographed by Cathrine Westergaard at Milk Studios in NYC.
The video goes behind the scenes of the Fall campaign shoot, where Chrissy's famous spunk and persona truly shine. The video's soundtrack will be set to the song "Melt" by Polish synthpop band Kamp!
[ Also Read: Maria Sharapova Named the Face of Avon Luck Fragrances ]
"I've been a longtime fan of XOXO, so when they approached me to be the face of their Fall campaign it seemed like a natural fit," Chrissy explained on-set.
Behind-the-scenes video and additional creative will be available on the newly launched XOXO.com in late July.
XOXO is a fashion brand that targets fashion-forward women.