Toyota Shows 'Car of the Future' Now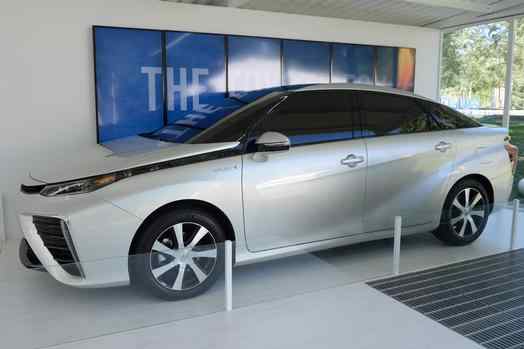 Toyota is staging the North American debut of its "Car of the Future". Unveiled earlier this week in Japan, the zero-emission hydrogen Fuel Cell Vehicle (FCV) will be available for sale to customers in California in summer 2015.
The Toyota FCV is an important step forward for zero-emission vehicle technology, says the company. An electric-drive, mid-size, four-door sedan, the vehicle won't require customers to compromise on safety, price or performance.
Instead, according to the company, the FCV will travel approximately 300 miles on a single fill-up of hydrogen, which takes less than five minutes.
[ Also Read: Hyundai to Bring Android Auto to Cars ]
In addition, Toyota is taking steps to ensure that owners of hydrogen fuel cell vehicles will be able to fill their tanks, no matter what brand is on the hood.
In May, the company announced it had entered a financial relationship with FirstElement Fuels to support the long-term operation and maintenance of 19 new hydrogen refueling stations in California.
"Our society is on the cusp of a revolution in personal mobility," said Osamu Nagata, president and CEO of Toyota Motor Engineering and Manufacturing North America.
Photo courtesy: Toyota