Two Million Children Affected by Nepal Earthquake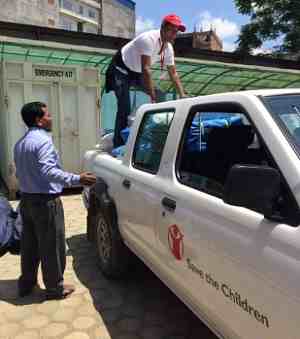 With nearly two million children feared affected by Saturday's deadly earthquake in Nepal – which has claimed more than 3,500 lives to date – Save the Children has begun the distribution of much-needed aid in Kathmandu Valley.
"As the sheer devastation of the recent earthquake becomes clearer, we know that children have been the most affected by this disaster," says Roger Hodgson, deputy country director for Save the Children in Nepal.
[ How to Protect Your Child from Poisonous Pollution ]
To assist those displaced by the quake, the humanitarian organization has begun the delivery of 136 tarpaulins in Kathmandu, while in the earthquake-affected Bhaktapur district, 180 baby packs – which include children's clothes, blankets and soap – are being distributed to those in need.
Save the Children says it will also begin distributing many more items to some of the hardest-hit regions outside Kathmandu Valley, including Gorkha and Sindhupalchowk districts.
The organization has launched a fundraising campaign with the goal of raising 50 million USD to assist with its aid efforts.