Violence in Ukraine Expected. NATO Extends Support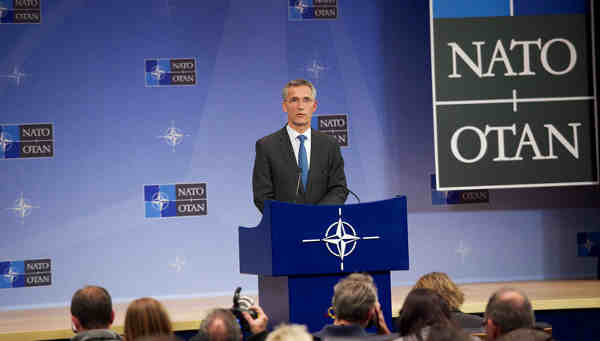 NATO Foreign Ministers ended their two-day meeting on Wednesday by confirming the Alliance's continued political and practical support for Ukraine.
In a meeting of the NATO-Ukraine Commission, Allied ministers and Ukrainian Foreign Minister Pavlo Klimkin reviewed the current security situation, and the progress of NATO's assistance for the country.
Secretary General Jens Stoltenberg stressed that NATO is committed to supporting a peaceful, diplomatic end to the conflict in eastern Ukraine.
[ Netflix Premieres Winter on Fire: Ukraine's Fight for Freedom ]
He cautioned that while there has been some progress in the implementation of the Minsk agreements, "there is a real risk of a resumption of violence."
He noted that Russian-backed separatists have yet to withdraw their troops and equipment, and Ukraine has not been able to re-establish control over its border.
[ Also Read: NATO to Discuss Relations with Russia ]
Calling the Minsk agreements "the only path to a political solution" Mr. Stoltenberg underlined that "they must be implemented in full by all sides."
"Ukraine doesn't stand alone," the Secretary General said, noting that NATO continues to help Ukraine in several areas, including modernising command control, cyber, and logistics capabilities.
He further welcomed Ukraine's commitment to implementing reforms, and urged the country to continue along this path.
Photo courtesy: NATO