Vladimir Putin Pays Tribute to Islam Karimov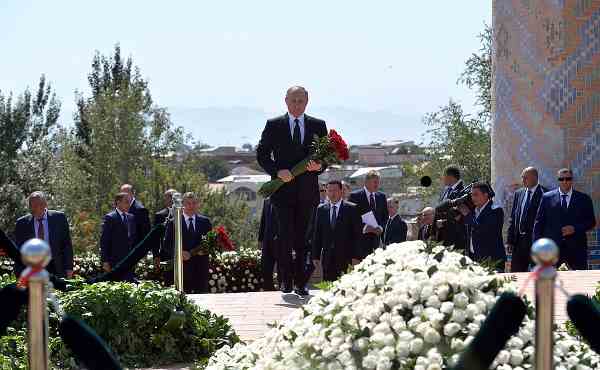 The President of Russia, Vladimir Putin, arrived in Samarkand today to pay tribute to the memory of the first President of Uzbekistan, Islam Karimov.
He was the first president of Uzbekistan from its independence in September 1991 to his death last week on September 2.
Karimov suffered a stroke on August 29 and was put under intensive care. His death was confirmed on Friday.
The Russian President and Prime Minister of Uzbekistan Shavkat Mirziyoyev laid flowers at the tomb of Karimov.
Vladimir Putin also met with the deceased president's family and expressed his condolences.
Photo courtesy: Kremlin