With Top Designers, Ford Launches Mustang Unleashed Collection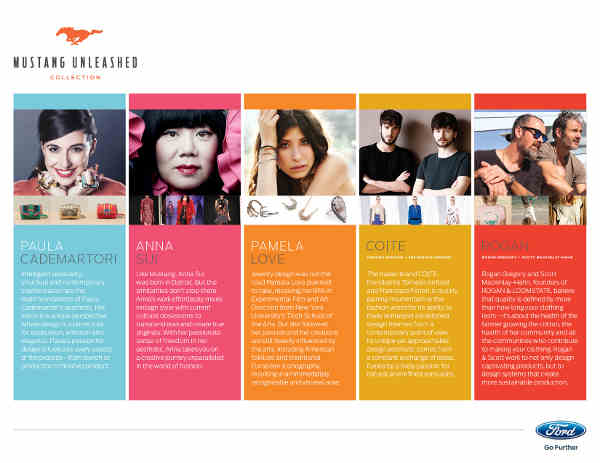 Five top fashion designers from around the world will collaborate with Ford on the Mustang Unleashed collection – a limited-edition line of apparel inspired by Mustang.
Mustang Unleashed will feature designers including Anna Sui, Rogan Gregory and Scott Mackinlay-Hahn of Rogan, Paula Cademartori, Tomaso Anfossi and Francesco Ferrari of CO|TE, and Pamela Love.
Mustang Unleashed Collection
Timed to the 50th anniversary of Mustang's debut, each designer will unleash his or her creativity by interpreting the spirit and personality of Mustang with one-of-a-kind designs on three shirts. The 15-shirt collection goes on sale globally this fall.
Ford Motor Company, a global automotive industry player based in Dearborn, Mich., manufactures or distributes automobiles across six continents.