World's Largest FIFA World Cup Trophy Tour
In a tour spanning more than 92,000 miles, Coca-Cola and FIFA will take the iconic FIFA World Cup Trophy on its longest journey to date.
Announced Thursday, the route for the 2014 FIFA World Cup Trophy Tour will give more than one million people around the world the chance to experience football's most coveted prize in their own communities.
The FIFA World Cup Trophy Tour by Coca-Cola is expected to be the most inclusive, participatory event ever, inviting fans around the world to get up close and personal with the same trophy that is presented by FIFA to the country winning the FIFA World Cup.
[ Advertisement: RMN Company's Digital Marketing Services ]
"Coca-Cola shares the passion that fans have for football around the world and through our partnership with FIFA we champion the power of football to bring the world together," said Joseph Tripodi, executive VP, The Coca-Cola Company.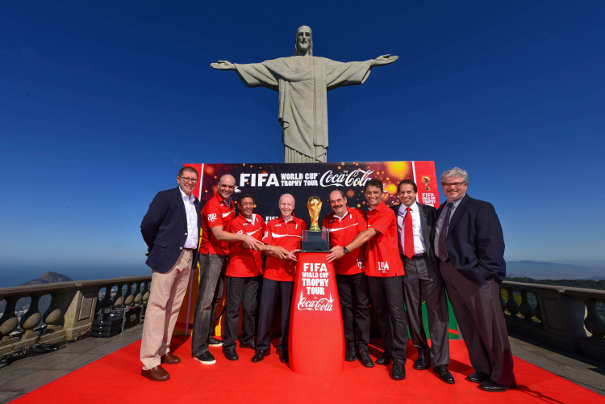 Coca-Cola has partnered with Backplane to foster a community of the most avid football fans across the globe. This community, www.coca-colafansunited.com, will be a constant source of behind-the-scenes content, and will provide fans a home to discuss and debate with equally passionate fans throughout the world's largest sporting event.
In addition, Coca-Cola will release its official anthem for the 2014 FIFA World Cup World's Cup campaign – The World is Ours – featuring vocals from David Correy and sounds from Monobloco, a Brazilian street band.
The anthem brings the music of Brazil to the world and captures the rhythms of samba, baile funk and technobraga. The song can be heard on Spotify or by visiting www.cokeurl.com/worldisours.