Amtrak Showcases the Benefits of Rail Travel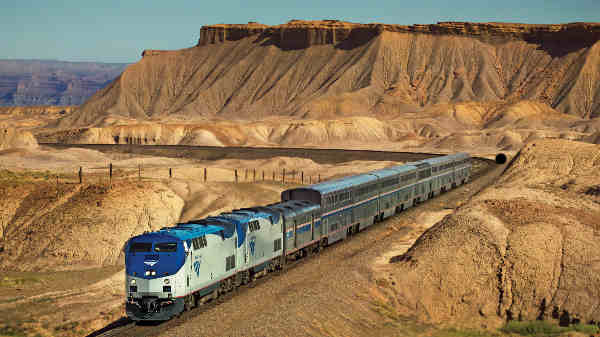 Amtrak unveiled Monday a new nationwide brand campaign "500 Destinations. Infinite Stories." inspired by passengers' travel experiences from across the U.S.
According to Amtrak, the new campaign is designed to create top-of-mind awareness and showcases the comfort, freedom, service, and value of train travel.
The storytelling at the heart of the campaign focuses on the unique experiences and adventures only rail travel can provide.
[ Will Bullet Train Succeed in India? ]
The multi-platform campaign provides brand consistency across all channels including TV, print, digital and social media and features the breadth of Amtrak's national train system including long distance , Acela and Northeast Regional trains, as well as state-supported routes.
The new campaign was created in coordination with Amtrak's advertising agency, FCB Garfinkel, New York.
Amtrak is America's Railroad, the nation's intercity passenger rail service and its high-speed rail operator.