Are You Aware of the Severity of Syria Crisis?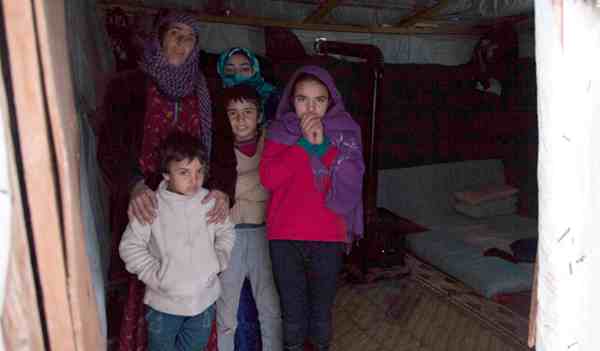 As the conflict in Syria enters its fifth year, a new poll finds most Americans still have no idea how many people have been affected by the violence.
The reality is that more than 3 million Syrian refugees now make up the largest refugee population in the world. That's like the entire city of Chicago disappearing overnight.
A survey of more than 2,000 U.S. adults conducted online by Harris Poll on behalf of World Vision in February found that when presented with a list of prominent humanitarian crises over the past twenty years, 4 out of 5 Americans did not believe that the Syria crisis affected the most people.
When asked to compare the Haiti earthquake, the Indian Ocean tsunami, the Rwanda genocide, Hurricane Katrina and the Syrian conflict, only 17 percent of adults correctly ranked the Syrian conflict as the disaster that has impacted the most people.
[ Barrel Bombs Killing Civilians in Syria ]
To date, the conflict in Syria has impacted an estimated 12.2 million people – more than Hurricane Katrina, the earthquake in Haiti and the Indian Ocean Tsunami combined. The continued violence has created the worst refugee crisis since World War II.
Myth: How Americans Perceive Some of Worst Humanitarian Disasters in Past Twenty Years In Terms Of Greatest Effect
Indian Ocean tsunami (18%)
Conflicts in Syria (17%)
Hurricane Katrina (13%)
Rwanda genocide (12%)
Haiti earthquake (10%)
(30% said they were not sure which disaster impacted the most people)
Reality: Actual Impact of Some of the Worst Humanitarian Disasters in Past Twenty Years
Syria crisis: Impacted 12.2 million people
Indian Ocean tsunami: Impacted 5 million people
Rwanda genocide: Impacted 4.3 million people
Haiti earthquake: Impacted 3.5 million people
Hurricane Katrina: Impacted 1.7 million people
"Despite the enormous magnitude of the crisis, it's far too easy to turn a blind eye and ignore the suffering as something that is happening 'over there," said Wynn Flaten, World Vision's Syria response director. "Children have lost homes, friends, family members and witnessed or experienced violence. It's time to face the harsh realities of this war."
[ RMN Foundation: Serving the Children ]
Since the start of the conflict, World Vision has helped more than 1.8 million people in Syria, Jordan and Lebanon. Programs include food and cash transfers, safe spaces for children to play, health care, remedial education, and water and sanitation.
This survey was conducted online within the United States by Harris Poll on behalf of World Vision from February 18-20, 2015, among 2,053 adults ages 18 and older.
World Vision is a Christian humanitarian organization dedicated to working with children, families, and their communities worldwide to reach their full potential by tackling the causes of poverty and injustice.
Photo courtesy: Ralph Baydoun/World Vision