Captain Obvious Stars in Hotels.com Ad Campaign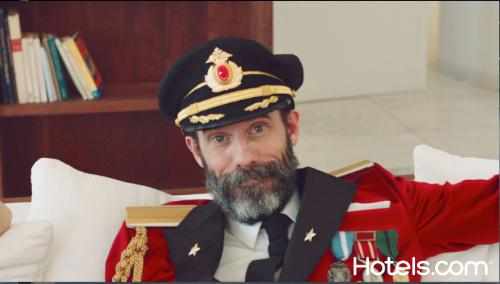 Online accommodation site Hotels.com has launched a new creative campaign to show why it is the obvious choice for booking hotels.
The new campaign – 'The Obvious Choice' – light-heartedly brings to life a funny character that has existed in pop culture for decades.
Through the creative execution, Hotels.com debuts a fictional world traveler and the brand's new biggest fan, Captain Obvious.
Besides TV, the campaign includes Captain Obvious social media activations, email marketing, radio spots, cinema, online banners, and video.
"When 'Hotels.com, The Obvious Choice' idea came to us, it seemed so… obvious! It's in our name, but not only that, it's in everything we do," said Neha Parikh, vice president and general manager, Hotels.com North America.
[ Also Read: Lipton Partners Disney Muppets for Academy Awards ]
The first TV spot features Captain Obvious walking through a hotel and offering obvious observations before proclaiming that Hotels.com is the best dot com to book hotels and that Hotels.com is on the internet.
Future spots will focus on additional obvious differentiators, such as the Hotels.com mobile app, hotel deals, the brand's guest reviews, and the Welcome Rewards loyalty program.