Coca-Cola Ropes in Jordan Spieth for Sports Marketing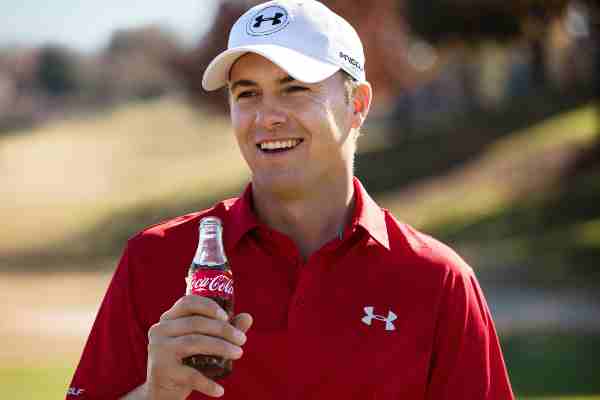 Coca-Cola announced Wednesday that golfer Jordan Spieth will become an ambassador for the brand's sports marketing campaigns and beyond.
The new multi-year partnership will feature Spieth in television advertising, digital and social media, point-of-sale, out-of-home, experiential marketing, packaging and more. Golf fans can expect to see Spieth promote the company's Dasani brand as well.
[ Novak Djokovic's First Date with His Wife Jelena Djokovic ]
"Coca-Cola has always been associated with iconic sporting events and some of the world's greatest athletes, so this is an incredibly cool opportunity for me," Spieth said. "As a brand ambassador, I look forward to growing awareness for the sport of golf globally and engaging with fans in exciting new ways."
Spieth will be featured in a steady stream of initiatives throughout the PGA Tour season. As an Olympic hopeful, he also will become a member of Coca-Cola's 6-Pack of Olympians and Paralympians during the run up to the Rio 2016 Olympic Games, as golf returns to Olympic competition for the first time since 1904.