Conrad Bassett-Bouchard Wins Scrabble Championship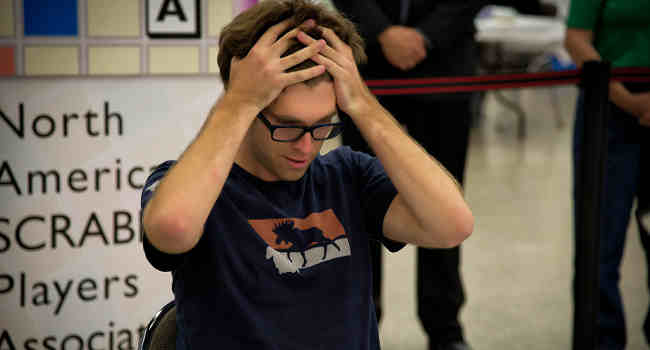 After five days of consecutive play, Conrad Bassett-Bouchard of Portland, OR was named the winner of 2014 National Scrabble Championship.
Bassett-Bouchard, 24, defeated several top Scrabble players, including defending four time consecutive champion Nigel Richards, and received a cash prize of $10,000.
The tournament gathered a diverse group of more than 500 Scrabble players at the Buffalo Niagara Convention Center from locations as far as Thailand, Nigeria, and Great Britain.
Competitors played in 31 one-on-one games, and were ranked based on their victories and the number of points by which they outscored their opponents.
For the first time, competitors in the final round were able to play GEOCACHE, a word chosen by fans in the Scrabble Word Showdown held on Facebook earlier this year.
GEOCACHE and more than 5,000 other words such as HASHTAG, FRENEMY and SELFIE have been added to the fifth edition of Merriam-Webster's Official Scrabble Players Dictionary released earlier this month.
New words from the Fifth Edition will be sanctioned for use in official club and tournament play on December 1, 2014.
The National Scrabble Championship is organized by the North American Scrabble Players Association (NASPA), the nonprofit organization licensed by Hasbro, Inc. (NASDAQ: HAS) to administer competitive play in the United States and Canada.