Destination Denim for Chic Outlet Shopping Villages
This autumn, the Collection of nine Chic Outlet Shopping Villages that orbit Europe's most fashionable cities present 'Destination Denim'.
The mission is to equip sassy shoppers with desirable denim, and it starts before you even get there. The seductive, Kerouac-heady 'Destination Denim' film, allows you to choose your own ending, thereby embarking on the journey towards your true denim identity.
Are you a Chic Angel, rebellious and volcanic in your distressed G-Star Raw skinnies? Or are you a Denim Dandy, charismatic and alluring in sophisticated 7 For All Mankind classics? In this video, as in life, you choose your own destiny.
If you're spending a weekend people-watching in Barcelona and Madrid, look out for denim-clad vixens riding Harley Davidsons between clubs and city landmarks, inviting visitors to La Roca Village and Las Rozas Village to indulge in savings of 15% on all denim products and the chance to win a five-day road-trip along the biker heaven of Route 66.

Bicester Village – an hour from London – will be hosting a Denim Clinic, identifying every fashion ailment and treating them with styling expertise.
At Munich's Ingolstadt Village and Frankfurt's Wertheim Village, things get serious when the Denim Police are on patrol. The Villages will also be inviting guests to customise their denim while providing directional tips.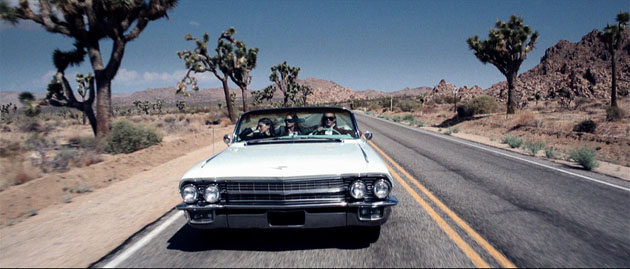 Stylists and bloggers at Fidenza Village, just outside Milan, will be revealing how the pros do denim against a backdrop of eye-catching installations by some of Italy's most inspirational contemporary artists. Plus, with additional savings of 15% at participating boutiques, there's no excuse not to put their advice into action.
At the crossroads of Germany, Belgium and the Netherlands, Maasmechelen Village is opening its 'Denim Garage' to showcase its expansive collection of leading denim brands. Customisation is key with stylists on hand to turn the simplest look in to a glamorous, edgy outfit.
Chic Outlet Shopping is the collection of luxury outlet Villages by Value Retail.
Information courtesy: Chic Outlet Shopping