Fathead to Sell Warren Buffett Big Heads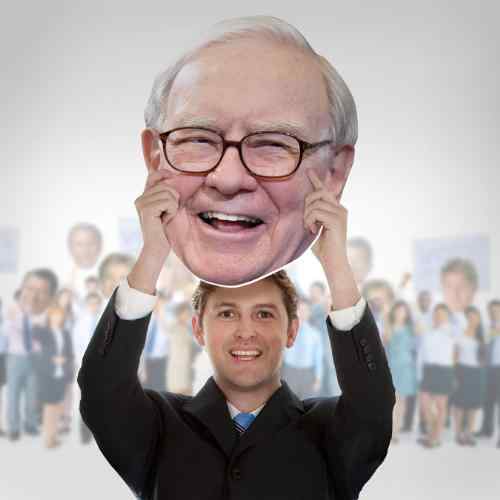 Fathead, a leading brand of officially licensed sports, entertainment, and custom decor, announced Monday the release of its new Warren Buffett Big Head cut out available only on Fathead.com.
Buffett's smiling Big Head made appearances on CNBC's Squawk Box and then NBC's Late Night with Seth Meyers while Buffett, chief executive officer of Berkshire Hathaway and Dan Gilbert, founder and chairman of Quicken Loans, and owner of Fathead, were promoting the Quicken Loans Billion Dollar Bracket Challenge with Yahoo Sports.
"After Seth Meyers held up the Warren Buffett Big Head on Late Night, our lines lit up with customers asking for the 'Buffett Big Head'", said Patrick McInnis, CEO of Fathead.
All of the profits from the Buffett Big Head will go to two Detroit non-profits: Money Matters for Youth and Motor City Blight Busters.
Money Matters for Youth is a community organization that introduces young people to economics, budgeting, investing, and entrepreneurship.
Motor City Blight Busters has been improving Detroit's neighborhoods for the past 26 years by demolishing blighted houses, securing abandoned buildings, and renovating suitable housing.
"I was flattered, and frankly surprised, that anyone would want to purchase a Big Head with my face on it," said Warren Buffet, CEO of Berkshire Hathaway.
The Warren Buffett Big Head is available exclusively at Fathead.com for shipment worldwide, along with more than 600 licensed brands and Fathead graphic products from Disney, Nickelodeon, Star Wars, WWE, Marvel and DC along with the NFL, MLB, NBA, NHL, and other popular brands.