First Production HondaJet Makes Public Debut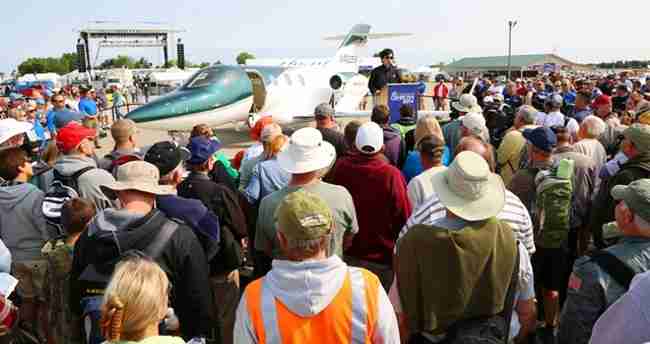 The first production HondaJet made its public debut Monday at EAA AirVenture Oshkosh.
Following a celebratory event commemorating the occasion, the HondaJet concluded the day with an entertaining flight demonstration during the afternoon airshow that included high- and low-speed passes.
"EAA AirVenture Oshkosh has been the setting of several HondaJet firsts and in many ways, this event was the true beginning of Honda's aviation venture," said Honda Aircraft Company president and CEO Michimasa Fujino. "We decided to debut the first production HondaJet here as part of Honda's commitment to inspire others through the power and realization of our dreams."
The first production HondaJet will be on static display in the Honda Aircraft Company exhibit through Friday, August 1.
EAA AirVenture Oshkosh is the world's premier aviation event that attracts more than 500,000 people each year. The show runs through Sunday, August 3, and is held at Wittman Regional Airport.
The HondaJet is an advanced light jet, and its distinctive design incorporates advanced technologies and concepts, says the company.
Honda Aircraft Company, LLC, is a wholly owned subsidiary of American Honda Motor Co., Inc.