Four NGOs Call for Aleppo Ceasefire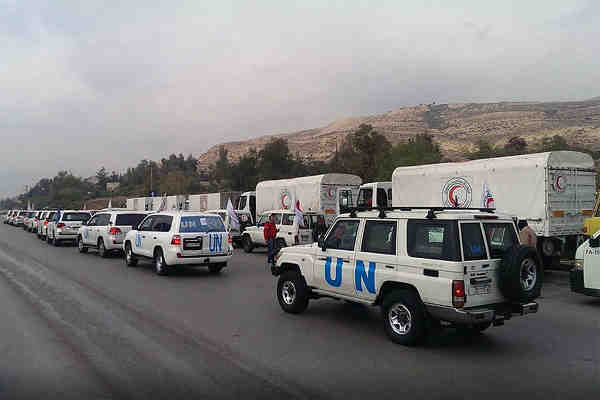 As world leaders meet in Lausanne to discuss the carnage in Aleppo (a city in Syria), children continue to be killed in the east of the city at a rate of more than six a day.
As they discuss the fate of the city's civilians, at least 18 children will be injured and require urgent medical care, based on current casualty rates, reports Save the Children.
Meanwhile, Save the Children's President & CEO Carolyn Miles has joined forces with David Miliband, CEO of The International Rescue Committee, Jan Egeland, CEO of the Norwegian Refugee Council and Winnie Byanyima, CEO of Oxfam International to write an open letter to the delegates, saying the continued failure to protect Aleppo's civilians is jeopardizing the whole system of international humanitarian law.
[ UN Aid Chief to Security Council: Syria Is Bleeding ]
The four leading international NGOs call on the leaders meeting to establish a ceasefire of at least 72 hours in East Aleppo as a first priority. This will allow the sick and wounded to be evacuated, and for food and medical aid to enter the besieged area. Just stopping the violence is not enough – this time, aid must get through to the civilians who desperately need it.
Carolyn Miles said: "The world is watching what's happening in Lausanne today. We have failed Syria's children for too long and there must be accountability for what's happening to them in Aleppo.
[ Support RMN Foundation Free Schools for Poor Children ]
A 72-hour ceasefire is an essential first step to deliver aid and evacuate civilians who want to leave East Aleppo, but it must be the prelude to an intensified diplomatic effort by all sides to end the conflict.
Save the Children wants to see urgent investigations launched to establish the full scale of horrific attacks perpetrated in Aleppo and the indiscriminate attacks on civilian infrastructure.
Save the Children reports that in the 21 days from September 23rd, approximately 136 children killed and 382 have been injured in East Aleppo according to figures from the Aleppo Health Directorate. These figures only record the child casualties who have presented at hospitals.