GOP Sells George Bush Socks to Win Back the White House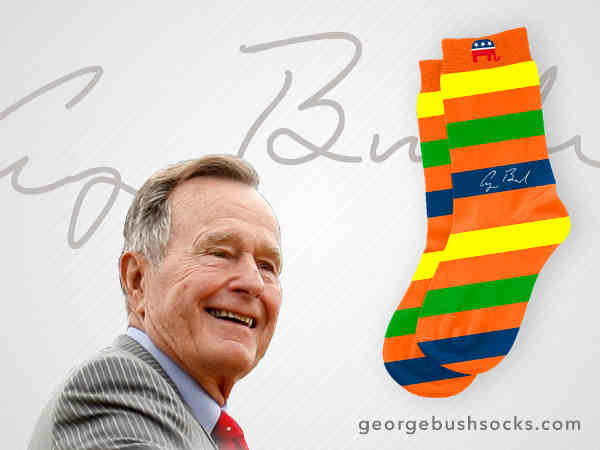 The GOP attempt to sell President George Bush socks to raise party funds will perhaps go down in the history books as the most innovative fund-raising campaign by a political party.
GOP invites you to join President George H.W. Bush in supporting the work of the Republican National Committee (RNC).
"The RNC is our Party's official national campaign organization and contributes more funds and resources to GOP campaigns than any other Republican committee," claims the sales message on the GOP website. "We need your help to fully fund the RNC's 50-state, Party-building plan that is vital to securing victories up and down the ballot and winning back the White House in 2016."
For a limited time only, you can donate $35 to the RNC and you will receive a special-edition pair of socks designed exclusively by the RNC in honor of President George H.W. Bush.
These limited-edition socks are embroidered with the Republican elephant and signed by President George H.W. Bush, according to GOP.
Photo courtesy: GOP