Honda FCV Concept Makes North American Debut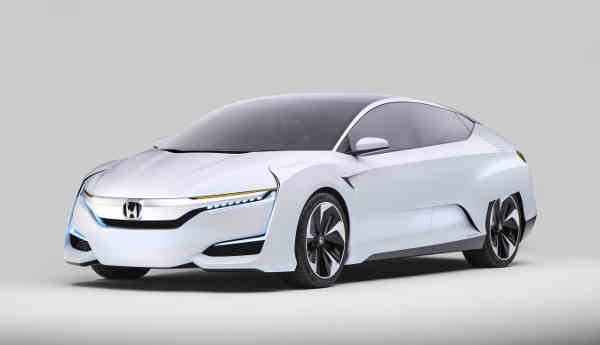 The Honda FCV Concept makes its North American debut at the 2015 North American International Auto Show with U.S. availability of the production vehicle in 2016.
In an effort to ensure Honda's environmental vehicles remain strong competitors and provide a new sales-volume pillar, the company will offer several next-generation, advanced powertrain vehicles, including a new battery-electric model and plug-in hybrid model by 2018.
[ Now a Smartphone App Will Manage Your Car Remotely ]
Additionally, the company plans further application of its two- and three-motor hybrid systems in the years to come. Together, these vehicles will offer significant volume enabling Honda to bring ultra-low carbon transportation to consumers in the U.S.
Honda also announced plans to introduce new VTEC Turbo engines to be built in Ohio and debut later in 2015.