How Did You Learn About S-E-X?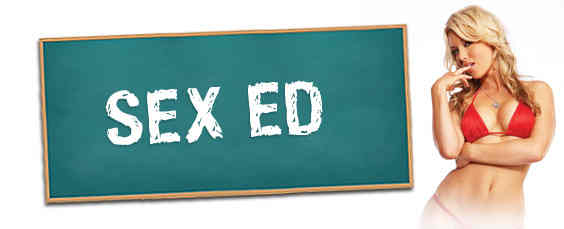 Adult products company Adamandeve.com carried out a survey in which it asked over 1,000 men and women how they learned about sex — and the answers may surprise you!
While 24% of the respondents revealed they learned about sex from friends, 14% said they learned about it from their parents.
Thirteen percent admitted they learned about sex at school, and 3% said they learned about sex from the internet, while 35% said they learned from a combination of all four.
[ JasminTV to Discuss Women's Sexuality – Openly ]
"Sexual knowledge is acquired from a variety of places," says Dr. Kat Van Kirk, resident sexpert for adamandeve.com. "We glean information for years before we ever put it to use… that's one reason it's so important that the information we receive is correct."
"Adam & Eve provides a healthy, positive way for adults to explore their sexuality within their own boundaries," says adamandeve.com director of Marketing Chad Davis.
The web-based survey, conducted by an independent third party survey company, of over 1,000 American adults age 18 and up, was sponsored by Adam & Eve to study sexual preferences and practices. The survey results were released Thursday.
Photo courtesy: Adam & Eve