How India Plans to Protect Indo-Pakistan Border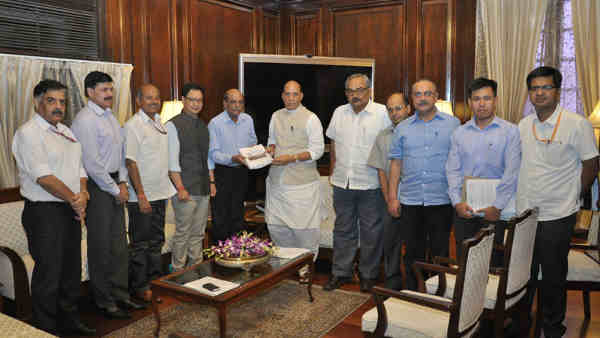 The Ministry of Home Affairs, Government of India, had constituted a Committee under the Chairmanship of Madhukar Gupta, a retired Home Secretary in April, 2016.
The objective was to strengthen border protection and address the issue of gaps and vulnerability in border fencing along Indo-Pakistan Border.
The Committee presented Monday its report to the Union Home Minister Rajnath Singh. The Committee has made a detailed study through discussions on threat perception, field visits and detailed discussion with stakeholders.
According to a government statement, the Committee has made a detailed recommendations pertaining to strengthening of border protection on Indo-Pakistan Border.
The mandate of the Committee was to study all types of gaps in fencing and all other vulnerabilities in the international border on Indo-Pakistan Border and to suggest comprehensive approach to fix these gaps in fencing and other vulnerabilities on interim and permanent basis.
The Minister of State for Home Affairs, Kiren Rijiju; Home Secretary, Rajiv Mehrishi; Secretary (Border Management) Susheel Kumar and other senior officers of the Ministry were also present.
Photo courtesy: Press Information Bureau