How to Connect Strings of the Soul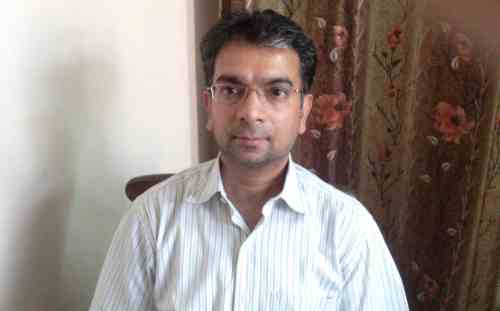 "It is as important to cry sincerely as to laugh freely." This text string comes from Strings of the Soul, which is the title of a new digital book written by Sanjay Gupta who lives in India.
According to the author, this book is about "Love, Truth, Happiness…and some other things that connect us all."
Written in the English language, the book targets readers all across the world. It will particularly be useful for those who want to lead a refined life.
Available on the e-commerce site Amazon, Strings of the Soul comes with a price tag of US$3.69 (or Indian Rs. 249) for the users of Kindle e-book reader.
To get good audio quality for this filmed interview with Sanjay Gupta, you can use your external speakers while watching the video.
While Sanjay doubles as writer and marketer of his book, he is promoting it through a Facebook page, which is slowly attracting fans who want to get connected by the strings of the soul.