Hyundai "Living the Royal Life" in India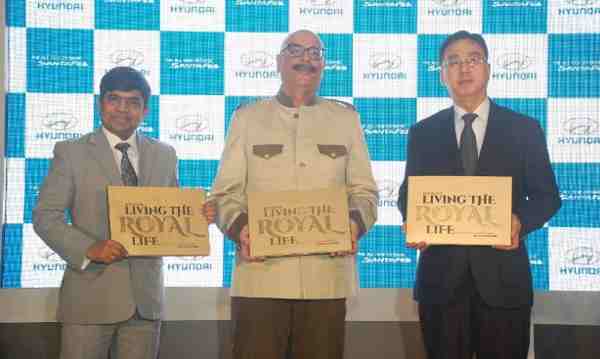 Leading car manufacturer Hyundai Motor India Ltd., announced Monday the launch of a coffee table book "Living the Royal Life" authored by Bob Rupani, an automotive journalist and author.
Santa Fe, the driving partner of Bob Rupani, for this book covered the journey to capture the lifestyles of several Indian royal and noble families.
The book aims to reveal the contribution of the featured royal and noble personalities to the arts, culture, heritage, and sports of the country.
Hyundai Motor India Limited (HMIL) is a wholly owned subsidiary of Hyundai Motor Company (HMC).