Is Female Ejaculation Real?
This month, a new survey asked men and women if they believe female ejaculation is real.
A surprising 69% of the men polled said they believe female ejaculation is real (with 21% of them saying they had witnessed it).
Just over 57% of the female respondents agreed it is real (with 25% of them saying they had done it).
Only 30% of the men and 42% of the women polled said they did not believe female ejaculation was real.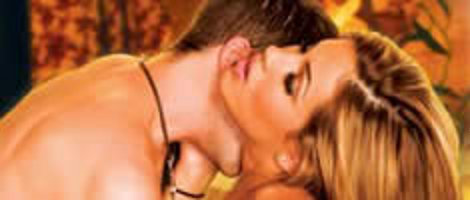 Leading adult products company AdamAndEve.com released the findings of its survey Thursday, March 20.
[ Also Read: How to Satisfy Women in the Bed: 10 Tips ]
"This sexual phenomenon has been debated for years," says Dr. Kat Van Kirk, resident sexpert for AdamAndEve.com.
"There are self-help books, workshops and websites instructing women how to do it, and plenty of anecdotal evidence… but as far as the medical community goes, the jury is still out. That said, I ask women (and men) to embrace their sexuality fully and enjoy whatever transpires in a safe, consensual relationship."
The web-based survey, conducted by an independent third party survey company, of over 1,000 American adults age 18 and up, was sponsored by Adam & Eve to study sexual preferences and practices.
[ Also Read: Why You Must Talk More About Sex ]
"Sex Chat with Dr. Kat" can be found on podcasts through iTunes or www.drkat.com. Her new book, "The Married Sex Solution: A Realistic Guide to Saving Your Sex Life," can be found on Amazon.com.
"Adam & Eve encourages adults to explore their sexuality and educate themselves on everything from sexual health to pleasure enhancement," says AdamAndEve.com director of Marketing Chad Davis. "From erotic toys to self-help books, AdamAndEve.com has a variety of accessories for every taste."
Photo courtesy: Adam & Eve