Jennifer Donnelly Writes Deep Blue for Disney
Disney Publishing Worldwide (DPW) announced Thursday the forthcoming publication of the Waterfire Saga, an epic new series set in the depths of the ocean where six mermaids seek to save their world, written by novelist Jennifer Donnelly.
As a new global property created exclusively by DPW, the first book in the Waterfire Saga, Deep Blue, will launch in May 2014 in the U.S.
"Rich with magic and mystery, adventure and danger, romance and friendship, the Waterfire Saga is the perfect project with which to illustrate the power of DPW's creative development capabilities," stated Disney Publishing's group publisher Jeanne Mosure.
The Waterfire Saga is supported by a range of content opportunities and promotional partnerships across the Walt Disney Company, including the creation of an original song, "Open Your Eyes," commissioned by Hollywood Records.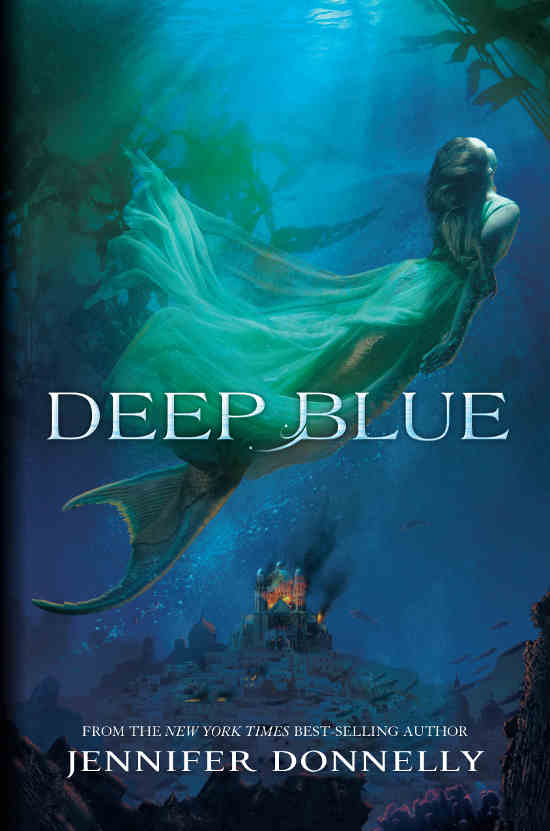 Deep Blue opens with Serafina, a mermaid of the Mediterranean Sea, awakening from a strange dream that foretells the return of an ancient evil. Her dark premonitions are confirmed when an assassin's arrow poisons her mother.
Now, led only by shadowy visions, she must search for five other mermaids who are scattered across the oceans, seas, and freshwaters of the globe. Together they will form an unbreakable bond of sisterhood and uncover a conspiracy that threatens their world's very existence.
"What appealed so strongly to me about working with Disney is the Waterfire Saga is a fantasy, yes, but one grounded very much in reality and environmental consciousness," said Donnelly.
Disney Publishing Worldwide (DPW) is a leading publisher of children's books and magazines.