Lole White Tour Yoga Events in Museum Setting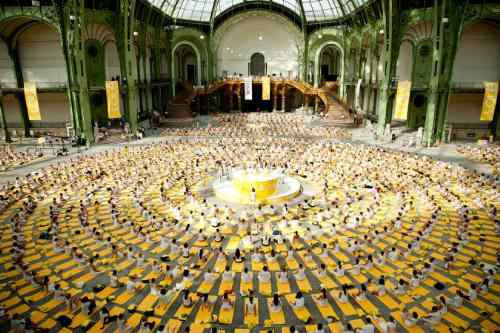 Canadian lifestyle and activewear brand, Lole, launches the 2014 Lole White Tour. It is a series of yoga events in major museums around the world.
The tour will stop in five cities: Barcelona, New York, Montreal, Toronto and Edmonton. Each session promises to be a unique and vibrant experience for both the body and soul, guided by teachers and set to the soothing sounds of a local symphony orchestra.
"The five prestigious museum locations will be transformed to provide the serenity of a yoga studio while accommodating between 500 and 1000 guests for a yoga experience," says Nathalie Binda, VP Marketing, Lole.
Together, the participants will practice their favorite yoga poses under the guidance of instructors while dressed all in white – a color considered to be symbolic of peace.
Tickets are available online at lolewomen.com for $25.
According to the company, the 2014 Lole White Tour Schedule:
Barcelona, Spain: Museu Nacional d'Art de Catalunya – April 12, 2014
Montreal, Canada: Montreal Museum of Fine Arts – May 8, 2014
New York, USA: The Museum of Modern Art – May 22, 2014
Toronto, Canada: Royal Ontario Museum – June 12, 2014
Edmonton, Canada – July 2014
For more information about the Lole White Tour, visit: lolewomen.com.