Michelle Obama to Christen Nuclear Submarine Illinois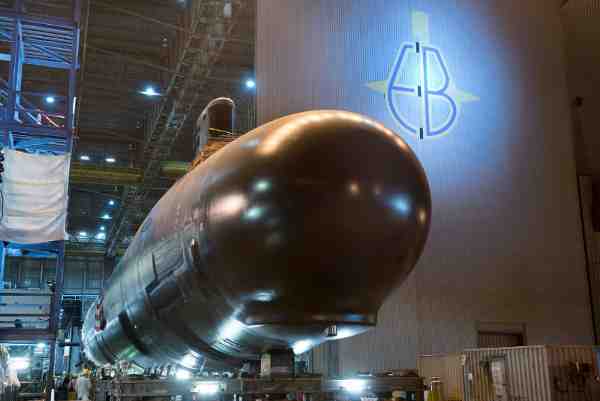 First Lady Michelle Obama joins General Dynamics Electric Boat in christening Illinois (SSN-786), the U.S. Navy's newest and most advanced nuclear attack submarine, at a ceremony on Saturday, Oct. 10, at 11 a.m. Electric Boat is a wholly owned subsidiary of General Dynamics (NYSE: GD).
First Lady Michelle Obama is the ship's sponsor and participated in the keel laying of the Illinois in 2014. The christening's principal speaker is Secretary of the Navy Ray Mabus.
The submarine Illinois is the 13th ship of the Virginia class, the first U.S. Navy combatants designed for the post-Cold War era.
[ Emails Scandal – Is Hillary Clinton Telling the Truth? ]
Unobtrusive, non-provocative and connected with land, air, sea and space-based assets, Illinois and the other Virginia-class submarines are equipped to wage multi-dimensional warfare around the globe, providing the U.S. Navy with continued dominance in coastal waters or the open ocean.
With its construction partner Newport News Shipbuilding, Electric Boat has delivered 12 Virginia-class submarines; another nine are under construction.
A live video and audio webcast of the Illinois christening will be accessible online.