Muhammad Ali — Saved By The Bell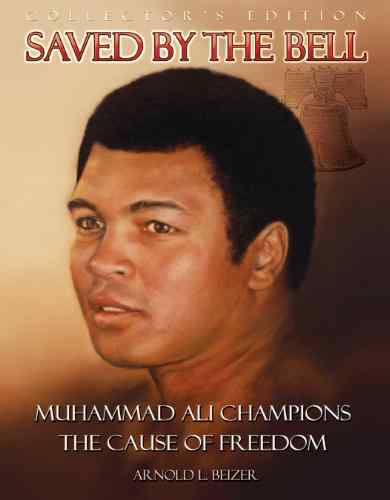 Crest Mountain Press celebrates this 4th of July with a new book about Muhammad Ali and his support for Vietnam POWs/MIAs.
Saved By The Bell, a new book about Muhammad Ali championing the cause of freedom for American POW families, tells the story of POWS left behind and forgotten after the Vietnam War.
It is the responsibility of all Americans to highlight their plight and to help bring them home, says the book.
Inscribed upon the Liberty Bell are the words of Scripture, "Proclaim Liberty throughout the land to all the inhabitants thereof," but that verse from the Bible also commands that we "Set the captives free!"
[ Also Read: Hillary Clinton's Hard Choices ]
"Our Government has dropped the ball and our news media has turned a blind eye to our duty to our soldiers and airmen who gave their all for their country and who still wait for U.S. to come for them. They call out to U.S. – Take Me Home!"
Saved By The Bell tells all and more about Muhammad Ali and freedom for American POWs/MIAs.
The book looks at the Champ's service to others and how he has touched the heart and soul of the masses. It is chock-full of some of the greatest pictures ever taken of Muhammad Ali, and is also full of suspense, foreign intrigue and special Ali humor, according to Crest Mountain Press.