Oakley Signs Partnership with Scuderia Ferrari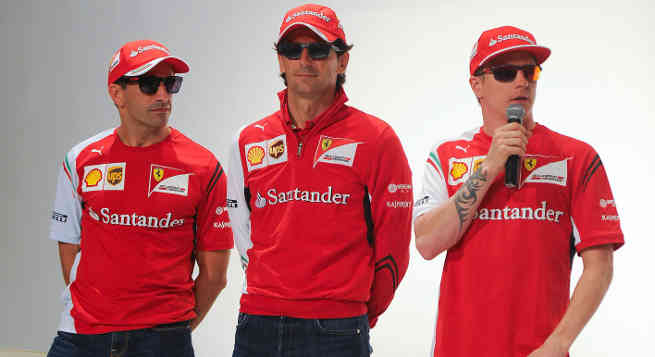 Sports brands company Oakley, Inc. unveiled Friday the latest Scuderia Ferrari Carbon Blade in the Oakley Scuderia Ferrari collection.
Inspired by the namesake racing team, these special editions are stated to be the first products created to celebrate the alliance.
Revealed by Scuderia Ferrari driver and former Formula 1 World Champion Kimi Räikkönen, the collection was launched at an event in central Barcelona that brought together the expert engineering people from Oakley and Scuderia Ferrari.
"When we sign an agreement with a new partner, we look for leaders in their industry who share our vision and values," said Andrea Perrone, Ferrari Brand CEO.
The limited edition Carbon Blade is the halo of the 8-piece Scuderia Ferrari collection. Each model carries color highlights in Scuderia Ferrari red and is laser-etched with the Scuderia Ferrari emblem in the corner of the lens.
With the partnership agreement, Oakley is the official licensee in eyewear, as well as the official supplier to Scuderia Ferrari.
The team's racers, Fernando Alonso, Kimi Räikkönen, Pedro de la Rosa and Marc Gené will carry the Oakley logo on their F1 helmets throughout 2014 and wear the Oakley Scuderia Ferrari eyewear on and off the track.
Established in 1975 and headquartered in Southern California, Oakley is one of the leading sports brands in the world.
In the picture above: (L-R) Scuderia Ferrari drivers Marc Gene of Spain, Pedro de la Rosa of Spain and Kimi Raikonnen of Finland attend The Official Oakley X Scuderia Ferrari Collection Launch on May 8, 2014 in Barcelona, Spain