Orchestra Festival at Incheon Airport in Korea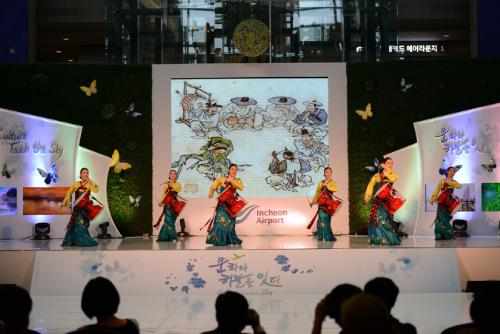 As part of its program to present cultural performances and art exhibitions year round, Incheon International Airport is offering a special music festival for this spring.
It features world-famous artists to celebrate its 13th anniversary. They include virtuoso violinist Maxim Fedotov, Korean traditional singer Jang Sa-ik, and actor Kim Tae-woo.
For this spring, the airport is featuring a special 'Orchestra Festival' for five days from the 26th to the 30th of this month.
Performances will be staged for approximately one hour each day from 4:00 p.m. in the afternoon at the Millennium Hall on the ground floor of the passenger terminal.
[ Also Read: Cool Japan Launches 100 Tokyo Web Service ]
Visitors will be treated to a variety of performances of various genres including classical and traditional Korean music through collaboration with leading artists from both home and abroad. The event is free for anyone visiting the airport.
Details are available at Incheon International Airport's website.
Incheon Airport is positioning itself as a leading "culture-port" by organizing various cultural facilities and programs along the main traffic paths of passengers in transit as well as those arriving and departing.
[ Also Read: Disney Invites You to Its Small World ]
The 12 cultural facilities and programs include year-round cultural performances such as 'A Walk of the Royal Family' parade, the Korean Traditional Culture Center, Korean Culture Street, a media wall and craft exhibition centers offering a range of Hallyu ("Korean wave") content representing both the past and present of Korea.
Offering as many as 7,400 cultural performances a year, Incheon Airport says it is receiving favorable responses from airport visitors and even local residents who do not have many opportunities to enjoy art and culture in everyday life.