People Not Satisfied with Delhi Government: New Survey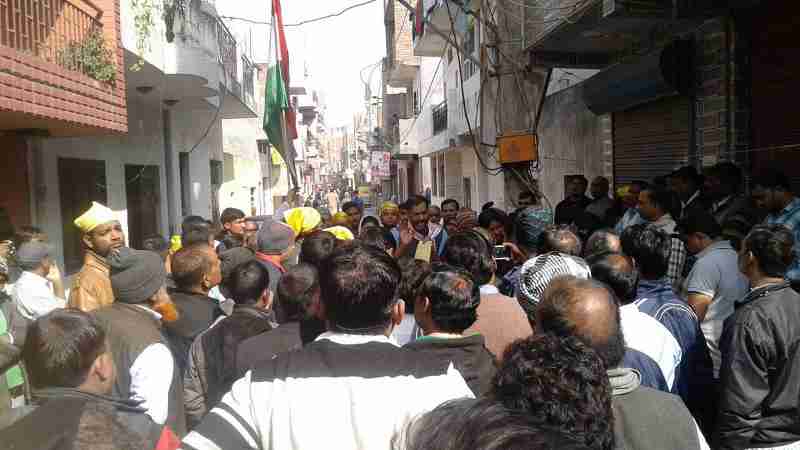 The findings of a new survey reveal that only 11.6% of the people in Delhi are satisfied with the state government run by the Aam Aadmi Party (AAP) headed by chief minister Arvind Kejriwal.
And only 8% of the people of Delhi expressed satisfaction with the performance of the Municipal Corporation of Delhi (MCD).
A new political party Swaraj India – which has been running the 'Jawab Do-Hisaab Do' campaign for the past one month in Delhi – announced Friday the results of its survey.
According to the party, its volunteers have been conducting the survey to get direct feedback from the public. Through this door-to-door campaign, Swaraj India says it has been able to reach out to more than 100,000 households in Delhi.
In the survey, people were asked questions to assess the satisfaction level with their local councilor, MLA or MP. The survey says 85.8% of the respondents were not happy with their councilor while 86.2% of respondents were not happy with their MLA.
[ Can Government Check Corruption in Delhi Housing Societies? ]
Also, 71.6% of the respondents were not happy with the work done by their respective MPs. Surprisingly, according to the survey, 23.9% of the respondents did not even know the responsibility of the MP of their area.
Swaraj India says that the results of another independent survey conducted recently by a media house too confirm the findings of 'Jawab do Hisab Do' survey. However, the party did not reveal the name of that 'media house.'
On Sunday, 12th February, Swaraj India will hold 'Jawab Do Hisab Do' rally at the Ramlila Maidan (a protest site). The party will be bringing a no-confidence motion against all the three levels of governments, "who have failed" the people of Delhi.
[ New Citizens Forum to Expose Corruption Cases in India ]
Swaraj India national spokesperson, Anupam said, "There are three tiers of government in Delhi: one represented by the Lt. Governor (LG) and led by Prime Minister Narendra Modi, second led by 'mini-Modi' chief minister Kejriwal and the municipal government led by the BJP."
Unfortunately, Anupam said, the citizens of Delhi are disillusioned with all three levels of governance, as they are forced to raise slogans of "teen sarkaar, teeno bekaar."
Swaraj India's national president Yogendra Yadav has given a call to the common people of Delhi to reach Ramlila Maidan on 12th February to participate in the rally where the party will present the current state of affairs in Delhi and will launch its election campaign.
Photo courtesy: Swaraj India