Qatar Airways Daily Service to Dallas / Fort Worth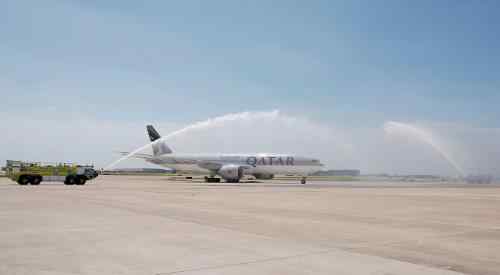 Qatar Airways has commenced daily, non-stop services between Dallas / Fort Worth International Airport and the newly unveiled Hamad International Airport (HIA) in Doha, Qatar.
The new route increases Qatar Airways' global network to seven gateways within the United States and 144 destinations worldwide.
Dallas / Fort Worth becomes Qatar Airways second destination in Texas. Along with Houston, Dallas / Fort Worth will serve as a crucial junction between Qatar Airways' global network, via Doha, and other key destinations across the Southwestern USA, including Austin, San Antonio and Oklahoma City, through the oneworld alliance partners.
[ Also Read: First Production HondaJet Takes to the Skies ]
"Today we are delighted to welcome Dallas / Fort Worth into our expanding global network," said Qatar Airways chief executive officer, Akbar Al Baker. "We are particularly pleased to begin serving the home city of our oneworld alliance partner American Airlines. Together, we can provide North Texas and the surrounding region with unparalleled service and better connections to Doha and around the world."
Dallas / Fort Worth is a world centre for major American corporations, including Justin Boots, Texas Instruments, Frito Lay and AT&T. The region is also home to major oil and gas companies, including Exxon Mobil.