Republican Party Says Tim Kaine Defended Murderers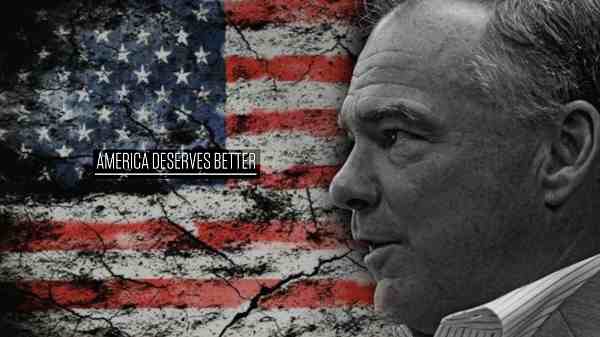 The Republican National Committee (RNC) released Monday "America Deserves Better," a new video that targets Hillary Clinton's vice presidential running mate Tim Kaine.
RNC alleges that Tim Kaine has a long track record of defending murderers during his time as a defense attorney and as governor of Virginia.
"Tim Kaine helped build his career as a lawyer by defending the worst criminals in our society, and continued to advocate for convicted murderers while serving as governor of Virginia," said RNC chairman Reince Priebus.
[ Debate Score: Hillary Clinton – 72%; Donald Trump – 44% ]
"America deserves better than someone who puts leniency for savage killers above making sure they pay their debt to society in full. The families of these victims already know what kind of vice president Tim Kaine will be if the Clinton-Kaine ticket prevails in November," Priebus said.
The second presidential debate will happen Sunday, October 9. The U.S. presidential election is scheduled to take place Tuesday, November 8, 2016.