Sae-A Opens Spinning Facility in Costa Rica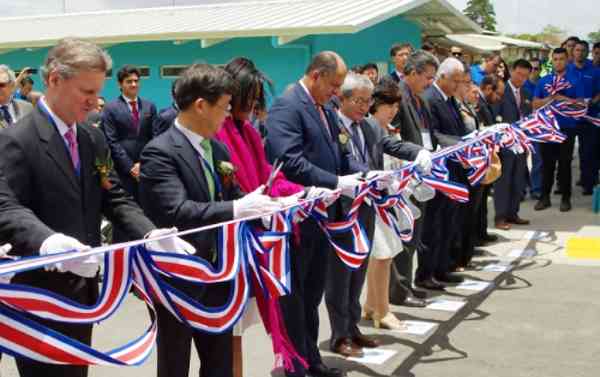 Sae-A, Korea's leading global apparel manufacturing and export company, began bulk production at its cotton spinning mill in Costa Rica following a two month pilot production run. It was announced Monday.
Located in the Cartago region, Sae-A Spinning has a current annual yarn production capacity of 9 million kilograms, resulting in the manufacturing of upwards of 30 million garments per year.
Before an audience of customers from the United States, government and local leaders, and other guests, Sae-A announced plans for expansion that will allow it to more than double its capacity.
[ Also Read: How "Make in India" Will Break in India ]
"Sae-A Spinning will create tremendous opportunities for existing and new businesses across the region," said Sae-A chairman Woong-Ki Kim.
The mill will be able to achieve annually over 20 million kilograms of yarn production. Consistent with Costa Rica's record of carbon neutrality, it has a program in place to offset emissions.
[ How to Deal with Vehicular Pollution in Delhi ]
With the addition of this yarn spinning mill, which complements its existing fabric knitting and dyeing capability, Sae-A has expanded its operations to realize near complete vertical integration of the entire garment manufacturing process, from design to spinning, fabric knitting and dyeing, to apparel manufacturing and supply chain management.
Sae-A Spinning is Sae-A's most recent investment in the hemisphere. With operations throughout the CAFTA region, the company aims to further strengthen its manufacturing network of environmentally sound and compliant facilities, it was stated.
In the picture above: Sae-A Spinning is holding a ribbon-cutting to officially open the Sae-A Spinning S.R.L. Beginning third from the left, Cheryl Mills, Counselor and Chief of Staff for former Secretary of State to the United States (2009-2013) and Founder of BlackIvy Group; Luis Guillermo Solis, Costa Rican President; and Kim Woong-ki, Sae-A Trading Co. Ltd Chairman are pictured.