Under Armour Signs Tennis Player Andy Murray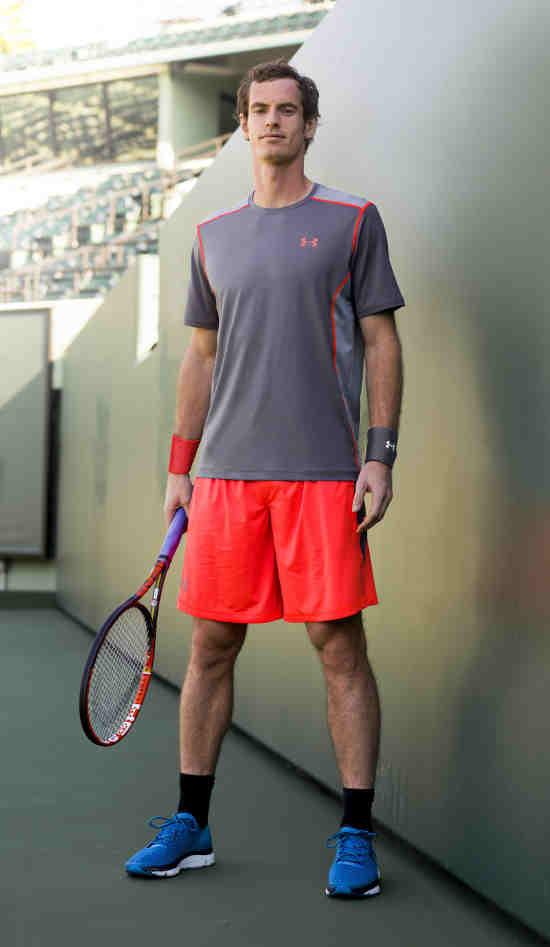 Performance footwear, apparel, and equipment brand Under Armour announced Tuesday the addition of professional tennis player Andy Murray to its roster of world championship athletes.
As part of the 4-year partnership, Murray will wear Under Armour apparel, footwear, and accessories and will be featured in marketing campaigns, will participate in global training and tennis activations, and will make appearances for the brand beginning in January 2015.
Currently ranked number six in the world, Murray is a dominant figure and is one of the most accomplished names in the sport. In July 2013, he became the first British male in 77 years to win the coveted Wimbledon Championships in London. Murray is the 2012 US Open Champion and won a gold medal in the 2012 Summer Games.

"I am very honored and excited to be joining Team Under Armour and to help them tell their story globally," said Murray. "They are committed to providing innovative apparel, accessories, and footwear, with an unmatched focus on training and performance."
Murray joins Under Armour roster of athletes including Lindsey Vonn, Tom Brady, Cam Newton, Stephen Curry, Jordan Spieth and fellow tennis player Sloane Stephens.
The Under Armour global headquarters is in Baltimore, Maryland.