Vladimir Putin Attends Tavrida Youth Forum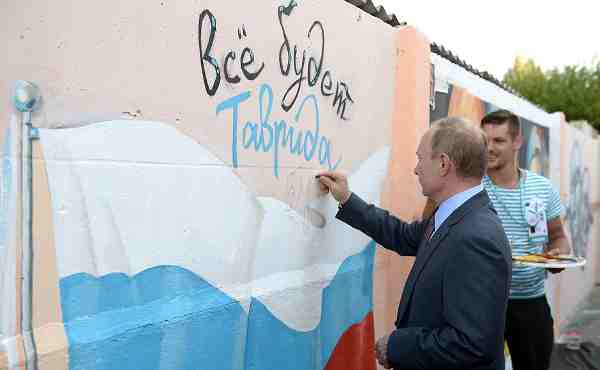 President of Russia, Vladimir Putin, attended the Tavrida National Youth Educational Forum during his working visit to the Republic of Crimea on Friday.
The forum has been held each year since 2014, and lasts from July 1 to August 24 this year, with about three thousand people from Russia and a number of foreign countries attending.
The forum is aimed at establishing professional communities among young culture personalities.
[ Request for Space to Open Free Schools for Poor Children ]
Putin said that youth centres are off to a good start all over the country, referring to the well-known Terra Scientia and Baltic Artek platforms.
"I sincerely hope that this sacred place for Russian culture – Tavrida, Crimea – becomes a good cradle for new generations of our writers, poets and filmmakers," Putin said.
"It is very important, especially now during the Year of Russian Cinema, that people who want to devote their lives to filmmaking have gathered here."
Photo courtesy: Kremlin