When You Want to Look Beautiful with Beautiful Skin…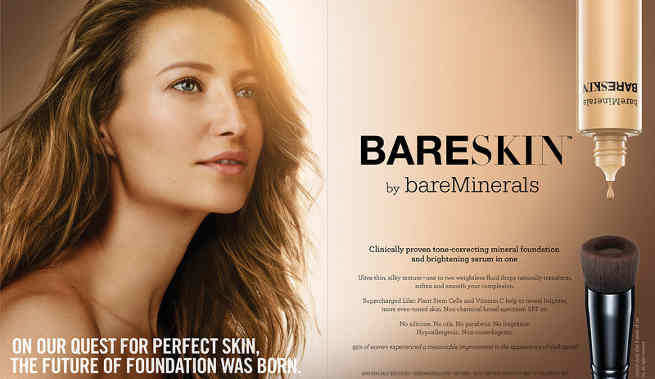 Cosmetics and skincare products company BareMinerals wants to improve women's complexions with its new fluid foundation that it says defies the very notion of a "liquid" format.
Launching today, May 1, the release of BareSkin Pure Brightening Serum Foundation leverages the brand's promise of delivering beautiful skin through its bare minimum approach.
[ Also Read: Simply the One Bra Offers Technology-driven Comfort ]
BareMinerals says it follows a less-is-more philosophy by developing products with purity in mind, emphasizing a solution-oriented approach to beautiful skin.
Its problem-solving cosmetics formulated with carefully selected ingredients that place a premium on skin, allow women to achieve their best complexion ever, says the company.
BareMinerals informs that it uses a distinctive marketing strategy and multi-channel distribution model to develop, market and sell cosmetics and skincare in 32 countries, with over 6,500 points of distribution including more than 200 company-owned boutiques.