World's Best Bartenders are Cruising for Contest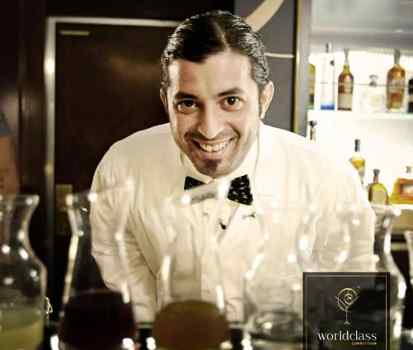 One of the world's top cocktail competitions is taking to the high seas to turn floating bartenders into mixologists extraordinaire.
The Diageo Global Travel team announced Monday the launch of the Diageo Reserve World Class program, in partnership with four of the world's leading cruise lines: Princess Cruises, Norwegian Cruise Line, Royal Caribbean International, and Celebrity Cruises.
[ Also Read: Diageo to Star at the Bar on Oscar Night ]
This year the program will see over 5,500 cruise line bartenders (almost 15 times the number of 2013 participants) trained in the art of mixology then whittled down to just four via a series of explosive heats.
These four will go head-to-head at the glamorous Diageo Reserve World Class Global Travel semi-final event in Miami, Florida on 5th June.
The winner will compete at the star-studded Diageo Reserve World Class Bartender of the Year global final, pitted against bartenders from the four corners of the globe.
In the picture above: World Class Global Winner for Latin America & Caribbean 2013 Mario Seijo. Photo courtesy: Diageo