You Are Called to Join the Fight to End Hunger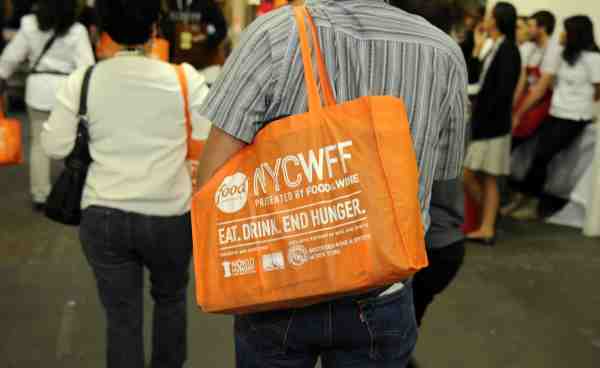 As Hunger Action Month comes to a close nationwide next week, the Food Network New York City Wine & Food Festival presented by Food & Wine (NYCWFF) extends the Hunger Action Month efforts of Food Bank For New York City and No Kid Hungry during the month of October.
It will host over 100 events throughout New York City October 15-18, with 100% of its net proceeds benefiting both organizations. The Festival has raised $8.5 million to date to help end hunger in New York City and across America.
"The very foundation of NYCWFF to help raise awareness and funds to help end hunger," notes festival founder and director Lee Brian Schrager. "No one, at any age, anywhere, should ever go to bed hungry."
[ #End45 Campaign to End Poverty in America ]
More than 48 million Americans, including over 16 million children, suffer from food insecurity. The month of September, known as Hunger Action Month, is a collaborative nationwide effort to help drive awareness and raise much needed funds to help end hunger.
In New York City alone, 1.5 million people rely on Food Bank For New York City and its citywide network of charities.
[ "Hunger Is" Campaign to End Childhood Hunger ]
Food Bank For New York City issued a call for all New Yorkers to get involved and take action in support of the 1.5 million New Yorkers struggling to put food on the table by hosting virtual food drives (VFD), participating in Warehouse Wednesdays and Family Repack Day at their warehouse and distribution center, and lighting the city orange for their 10th annual Go Orange To End Hunger campaign; as did Bank of America and Delta Air Lines Terminal Tower at JFK Airport on September 17 for Go Orange Awareness Day.
All month long, No Kid Hungry has encouraged consumers to Dine Out For No Kid Hungry. The annual fundraiser brings together thousands of restaurants and millions of consumers to help raise funds and awareness to help end childhood hunger.
The program, launched the same year as NYCWFF in 2008, has raised more than $28 million to help end childhood hunger in America.