Actress Lilly Singh Appointed UNICEF Goodwill Ambassador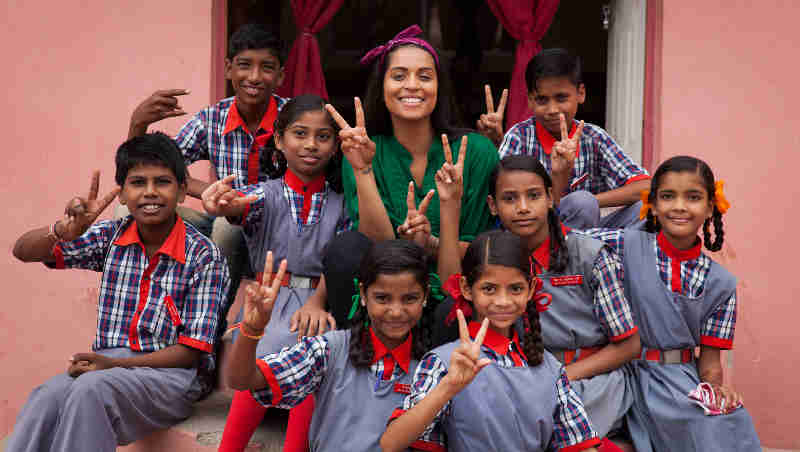 Actress, comedian, and author Lilly Singh was appointed UNICEF's newest Goodwill Ambassador at a special event on Saturday in New Delhi.
Lilly, who is known by her digital alias Superwoman, was in India to meet children and young people being supported by UNICEF, the world's leading children's organisation.
In her role as a Goodwill Ambassador, Lilly will use her digital presence to engage children and young people and empower them to speak out about the challenges they face.
"I am honoured to join UNICEF as a Goodwill Ambassador, and to use my voice to support its mission of reaching every child," Lilly said. "The children I have met here are overcoming so many challenges – and they are living proof of what a child can achieve, if given a chance," she added.
[ RMN Foundation Free School Launches 'Learn to Earn' Program ]
Lilly travelled with UNICEF to Madhya Pradesh State in Central India, where she met with adolescents and young people growing up in challenging circumstances including extreme poverty, but who have been able to bring positive changes to their lives.
One of the many projects that Lilly visited was the UNICEF supported Youth4Change initiative, a leadership programme for young people.
The programme brings them together to support their peers and communities in taking action on the issues that impact them most such as of health and hygiene, protection from violence and exploitation, gender equality and the importance of quality education.
[ RMN Foundation Launches Education Awareness Campaign in Delhi ]
"Lilly Singh is already a Superwoman, helping empower girls around the world – and we are delighted that she will lend her passion and her powerful voice to speak up on behalf of the most vulnerable children," said UNICEF Deputy Executive Director Justin Forsyth.
Lilly was joined at the launch event by Ms. Yasmin Haque, UNICEF's Representative in India, who officially welcomed her to the UNICEF family.
Lilly joins an impressive list of other UNICEF Goodwill Ambassadors that includes David Beckham, Orlando Bloom, Jackie Chan, Muzoon Almellehan, Danny Glover, Liam Neeson, Priyanka Chopra, Ricky Martin, and Shakira.
Photo courtesy: UNICEF