American Airlines First Routes for Boeing 787 Dreamliner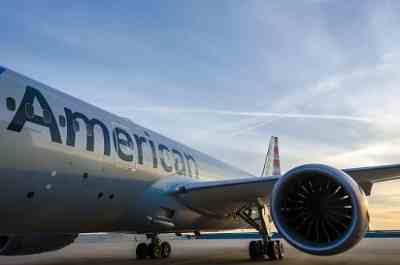 American Airlines customers can enjoy a new travel experience when American begins domestic service with the Boeing 787 Dreamliner in May and international service in June.
The 787 initially will be deployed between Dallas/Fort Worth International Airport (DFW) and Chicago O'Hare International Airport (ORD) beginning May 7, before launching internationally between DFW and Beijing Capital International Airport (PEK) beginning June 2.
The new aircraft will also operate between DFW and Ministro Pistarini International Airport (EZE) in Buenos Aires beginning June 4. Customers can start booking 787 flights beginning Saturday, Feb. 14. American will deploy the 787 to additional markets in 2015 as it takes delivery of new aircraft.
Also Read:
[ BJP Discovers the Man Who Invented Aircraft. Strangely, He Is a Hindu ]
[ American Airlines to Add Internet Access to Regional Jets ]
[ Southwest Airlines Launches Music Service on WiFi-enabled Aircraft ]
"We look forward to welcoming our international customers onboard the 787 with its modern amenities and comforts beginning this summer," said Andrew Nocella, American's chief marketing officer.
American is in the midst of more than $2 billion in planned improvements to give customers a superior travel experience around the world. These investments include fully lie-flat seats on international long-haul aircraft; international Wi-Fi; more in-flight entertainment options and power outlets; a new, modern design for Admirals Club lounges worldwide; and improved food and beverage offerings.
In addition to taking delivery of hundreds of new planes, American is retrofitting its entire fleet of Boeing 777-200s and selected 767-300s, 757-200s and Airbus A319s to refresh the cabins and enhance the experience on domestic and international flights.
American Airlines Group (NASDAQ: AAL) is the holding company for American Airlines and US Airways.