American Hostage Killed in U.S. Attack on al-Qa'ida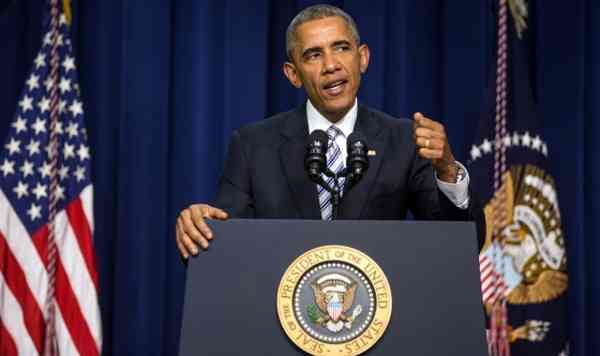 A White House statement released today expressed U.S. Government's regret over a counterterrorism operation in January that killed two innocent hostages held by al-Qa'ida.
Dr. Warren Weinstein, an American held by al-Qa'ida since 2011, and Giovanni Lo Porto, an Italian national who had been an al-Qa'ida hostage since 2012 were killed in the attack.
Analysis of all available information has led the Intelligence Community to judge with high confidence that the operation accidentally killed both hostages, the statement said.
The operation targeted an al-Qa'ida-associated compound, where it had no reason to believe either hostage was present, located in the border region of Afghanistan and Pakistan.
[ Future of Crime: Attack of the Killer Robots ]
It is believed that two other Americans were recently killed in U.S. Government counterterrorism operations in the same region.
It was concluded that Ahmed Farouq, an American who was an al-Qa'ida leader, was killed in the same operation that resulted in the deaths of Dr. Weinstein and Mr. Lo Porto.
And Adam Gadahn, an American who became a prominent member of al-Qa'ida, was killed in January, likely in a separate U.S. Government counterterrorism operation.
[ Will Hillary Hand Over Her Secret Email Server? ]
Earlier in a video message released by the Al-Qa'ida in the Arabian Peninsula (AQAP), the terrorist group had blamed the U.S. President Barack Obama for the murder of an American hostage Luke Somers.
The video – which was posted on YouTube by the media wing of AQAP, Al Malahem Media – carried a message from a member of AQAP: "A message for American people about killing American hostage in Yemen."
In the message, the AQAP leader said they gave Obama and his government 3 days to fulfill the demands of Mujahedeen. But Obama preferred a rescue operation which failed.
[ Read: Al-Qa'ida Blames President Obama for the Murder of Hostage in Yemen ]
According to the statement released today, President Obama directed that the information being shared today, which was properly classified until now, be declassified and shared with the American people.
The statement further said that Obama takes full responsibility for these operations and believes it is important to provide the American people with as much information as possible about the U.S. counterterrorism operations, particularly when they take the lives of fellow citizens.
This article is part of our RMN editorial section
Wars and Conflicts
that carries related news and views from all parts of the world.
Photo courtesy: White House