Avocado: A Heart Healthy Diet for You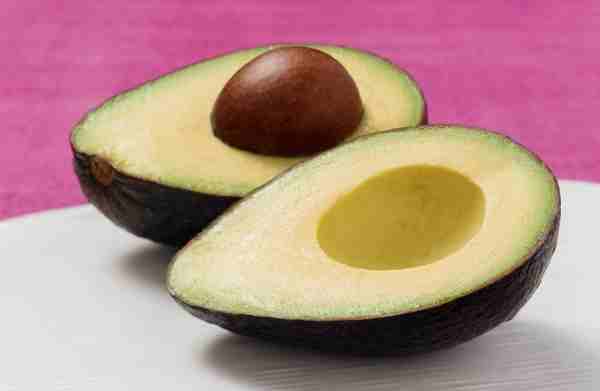 A moderate fat diet that includes one fresh avocado daily showed greater improvement in certain blood lipid markers when compared to an energy matched moderate fat diet without avocado or a low fat diet without avocado, according to new research published in the Journal of the American Heart Association.
Elevated cholesterol in the blood can increase risk factors for cardiovascular disease, the number one cause of death in the United States. A heart healthy diet can play an important role in keeping your cholesterol levels within a normal range.
For example, the 2010 Dietary Guidelines for Americans recommends limiting saturated fat and replacing it with unsaturated fats and increasing your intake of fruits and vegetables.
[ How to Get Pregnant Using a Mobile App ]
The research, "The Effect of a Moderate Fat Diet With and Without Avocados on Lipoprotein Particle Number, Size and Subclasses in Overweight and Obese Adults – A Randomized, Controlled Trial," conducted at Pennsylvania State University, evaluated whether incorporating one fresh avocado into the diet daily for five weeks could reduce bad cholesterol levels more than a diet that incorporated monounsaturated fat from vegetable oils high in oleic acid as a substitute for one fresh avocado. The diets were matched for calories and macronutrients, but not for fiber, phytosterols, or other bioactives.
The researchers found that only the avocado diet significantly improved the ratio of total cholesterol to HDL, or "good" cholesterol (TC-HDL/C) and the ratio of LDL, or "bad" cholesterol, to HDL-cholesterol (LDL-C/HDL-C).
The low fat diet did not reduce these ratios, and the reduction with the avocado diet was significantly greater than with the moderate fat diet. Additionally, the avocado diet achieved the greatest reduction in LDL-cholesterol compared to the low fat diet and moderate fat diet without avocados.
Avocado Study
The study was based on a randomized, cross-over, controlled feeding trial on 45 healthy overweight or obese men and women. As a baseline before beginning the study diet, subjects followed a typical American diet for two weeks that was high in saturated fat.
Next, participants followed three different calorie controlled diets for five weeks each that replaced a percentage of saturated fat in the American diet as follows:
Low fat diet: 6 to 7 percent of energy from saturated fat from the typical American diet was replaced with complex carbohydrates mainly from grains.
Moderate fat diet: 6 to 7 percent of energy from saturated fat from the typical American diet was replaced with monounsaturated fat mainly from high oleic acid oils (sunflower oil and canola oil) and some low-fat dairy products.
Avocado diet: Similar to the moderate fat diet, but 6 to 7 percent of energy from the saturated fat was replaced with monounsaturated fat mainly from one fresh avocado daily (~ 136 g, without skin and seeds).
For a collection of published nutrition and scientific literature, reports and articles on or related to avocados, their nutrients and eating patterns that include them, visit the site. For tips and recipes, visit here.