Bridgit Mendler Kicks Off #BabySitIn Campaign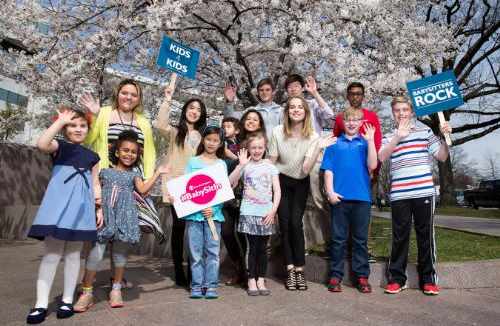 Actress and platinum-selling recording artist Bridgit Mendler has teamed up with Save the Children to launch #BabySitIn.
It is a volunteer campaign for teens to help babies in the United States and around the world get a healthy start.
Known for her star role on the Disney Channel's Good Luck Charlie series, Mendler is also a youth advocate and has become the newest artist ambassador for Save the Children, the organization announced Tuesday.
"I am so excited to launch the #BabySitIn campaign with Save the Children, especially because it empowers kids to change the world by helping other kids," said Mendler.
Mendler is calling on all babysitters to hold a #BabySitIn between Mother's Day on May 11 and Father's Day on June 15.
Here is how a #BabySitIn works: a teen volunteers his/her babysitting time to a family; the family gives a donation to Save the Children in the babysitter's name; and Save the Children uses that donation to help the world's babies and toddlers.
Then, everyone spreads the word through social media.
"We encourage Bridgit's fans and students around the country to get involved, hold a #BabySitIn and show that you care about kids everywhere!" said Carolyn Miles, Save the Children's president and CEO.
Save the Children is a leading independent organization for children in need, with programs in 120 countries, including the United States.