Brussels Terror Attacks: NATO Issues High Alert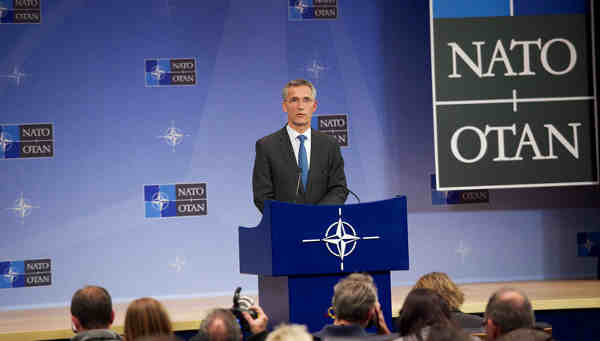 NATO secretary general Jens Stoltenberg said he was deeply saddened by the terrorist attacks in Brussels Tuesday.
"The heavy human toll is tragic. My thoughts are with those who have lost their loved ones, with all those affected, and with the people of Belgium. We all stand together with our Ally Belgium on this dark day," Stoltenberg said in a statement issued by NATO.
A series of terrorist attacks hit Brussels Tuesday morning. Over two dozen people died and scores were injured in two separate explosions at Brussels Airport and Maelbeek metro station.
Although it is not yet confirmed who was behind the act of violence, it is believed that ISIS terror group could have used suicide bombers to carry out the attacks.
"This is a cowardly attack. An attack on our values and on our open societies. Terrorism will not defeat democracy and take away our freedoms," Stoltenberg stated.
Meanwhile, NATO has increased the alert state at NATO Headquarters.
Photo courtesy: NATO