Charles Joly Named the "World's Best Bartender"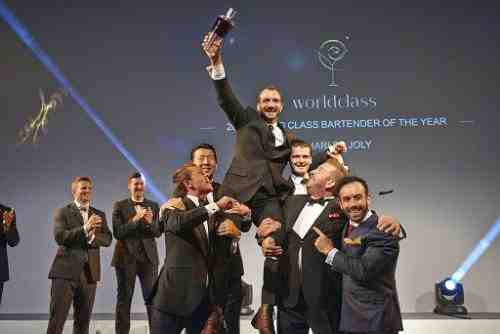 After a week of fierce competition, Charles Joly from The Aviary in Chicago, USA, beat 47 of the best mixologists from around the globe to be crowned the Diageo Reserve World Class Bartender of the Year 2014.
Charles mesmerised the judges from the very first cocktail but it was his unique and show-stopping signature serve that will help cement his name in cocktail history, said Diageo. "His signature cocktail Above the Clouds, crafted for the final Punch and Glass challenge, blew the judges away."
Throughout the week Charles consistently proved his winning credentials to the esteemed panel of judges that included legends and luminaries of the cocktail scene such as Dale DeGroff, Salvatore Calabrese, Julie Reiner, Steve Olsen and Gaz Regan.
[ Also Read: Fitness Model Janet Layug Wins Miss Hooters Crown ]
"Wow, I just feel totally overawed by this. I know it sounds like a cliché but to be announced as the Diageo Reserve World Class Bartender Of The Year 2014 is like a dream. The other finalists really are the best bartenders in the world today so for the judges to pick me as the winner is incredible" said Charles Joly.
Charles Joly will now become a global ambassador for Diageo Reserve World Class, a role which will see him travel the world, educating and inspiring new talent whilst developing his own skills and knowledge through the different tastes and techniques they experiences along the way.
The 2014 World Class Finals consisted of a series of challenges staged around Great Britain, starting in Gleneagles, Scotland, before travelling via the Orient Express to London.