Cricketer Yuvraj Singh Launches YouWecan Bike Kit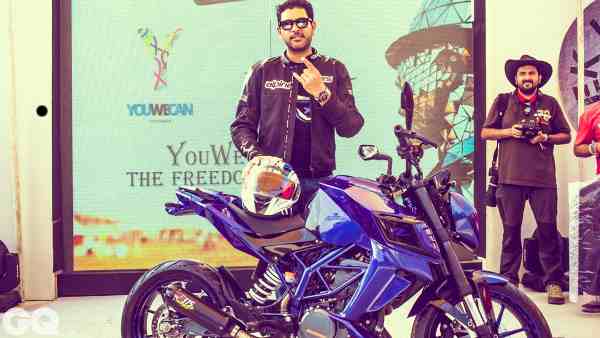 An old Indian cricketer Yuvraj Singh and Mukul Nanda, founder director of Autologue Design launched Monday the company's custom-built kit KTM X-26 and the Yuvraj Special X-12 on KTM Duke 390.
The bike will be up for auction for charity soon and kits will be offered for sale from July 22. The proceeds will go towards YouWeCan cancer awareness campaigns.
Yuvraj said "My first big bike was custom made into a street fighter by Autologue. I just loved their capabilities to design and build custom kits, and was sure that the YouWeCan bike had to be built by Autologue. The idea of a custom kit really appealed to me as it would remain a unique style statement despite several people adding it on their bikes. I love the way the YouWeCan bike has turned out and have plans to be more actively involved with Autologue in future."
Autologue workshop handles prototyping and modification like chassis scanning, 3D modeling, CNC Machined Patterns, Woven Mat, FRP and sandbox 3 coat painting.