Criminal Court to Bring Justice to People of Sudan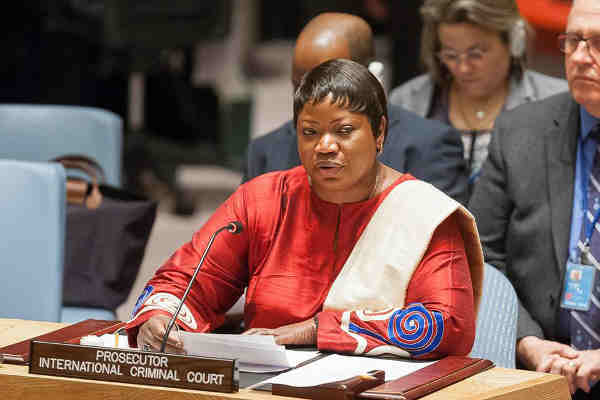 Over six years since the issuance of the first warrant of arrest against Sudan's President Omar al-Bashir, the Prosecutor of the International Criminal Court (ICC) said Monday that her Office's determination to bring "independent and impartial justice" to the people of Sudan remains "unshaken".
"The question we need to ask of ourselves today is whether the people of Darfur, who continue to endure the suffering widely recognized by, amongst others, the African Union (AU), will ever receive the justice they deserve? Will their plight be finally answered through independent and impartial justice, or will their cries continue to face silent inaction?"
Ms. Fatou Bensouda's comments led off her briefing to the Security Council and come amid a worsening security climate and dire humanitarian crisis in the western Sudanese region, with ramped-up hostilities between Government forces and armed movements, deadly inter-communal conflicts and a precipitous rise in criminality and banditry.
On Monday, the Security Council decided to extend the African Union-UN Hybrid Operation (UNAMID) mandate for an additional year.
Dismissing "those who have chosen to deliberately distort facts by alleging that the ICC imposed itself on Sudan," Ms. Bensouda said that efforts of "detractors and naysayers" only serve to strengthen her Office's resolve.
"Omar Bashir's rapid departure from South Africa proves that the warrants of arrest against him are as valid as they were when issued; that they remain in full force and effect, and that my Office is committed to ensure they are executed," she went on to say.
While the Sudanese President may have escaped the law in South Africa through an unanticipated and premature departure from the 24th AU Summit, "the swift judicial action by South African courts we have witnessed is a shining precedent that must be emulated in other States," the Prosecutor continued.