Delhi BJP Demands Reduced Fares for Metro Rail Commuters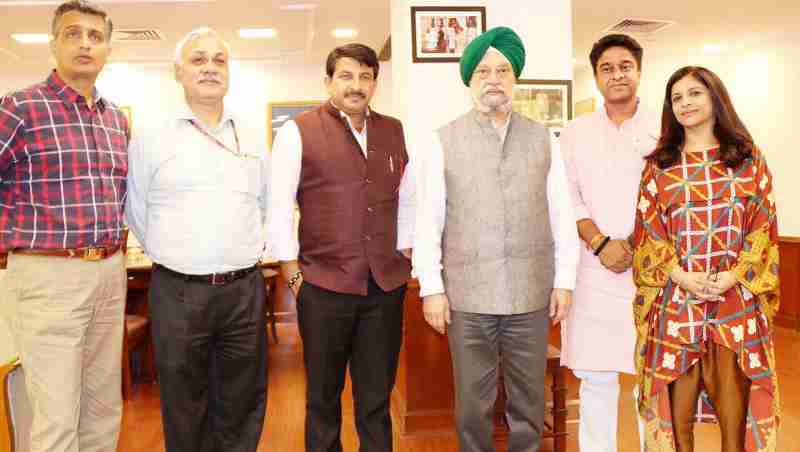 Delhi BJP President Manoj Tiwari along with a delegation of party leaders met the Union Urban Development Minister Hardeep Singh Puri Wednesday and discussed the Metro fares issue and traffic flow plans.
Tiwari urged the Minister to review the new fare rates especially for the slabs of 5 to 12 kms and 12 to 21 kms apart from seeking relief for students and the senior citizens.
Delhi chief minister Arvind Kejriwal's Aam Aadmi Party (AAP) has also been demanding lower fares for Delhi Metro. AAP will hold a demonstration Friday, October 13, in front of the Ministry of Urban Affairs, Government of India, in Delhi.
[ Read: Metro Fare Hike: How Arvind Kejriwal Lost His Relevance in Delhi ]
The BJP leaders also raised before the Minister the growing problem of traffic jams in Delhi especially in North East Delhi and in the outskirts areas all around the city.
The Minister promised to call a meeting for time-bound completion of projects and for drawing up better traffic flow plans for Delhi.
Delhi BJP office bearers Kuljeet Singh Chahal, Shaziya Illmi, and Neelkant Bakshi were present in the meeting.
Photo courtesy: Delhi BJP