Do You Always Use Protection During Sex?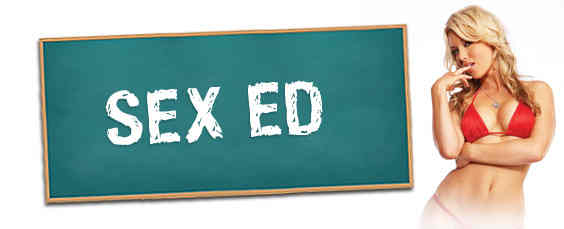 Adult products company Adamandeve.com asked over 1,000 men and women if they always use protection during sexual encounters, and nearly 60% said no!
While just over 58% of the respondents admitted they don't always use protection, the majority (71%) of these respondents said they were in committed, monogamous relationships. Ten percent of these respondents were single.
Of the 31% who said they always use protection, most (38%) were married. Twenty-two percent of these respondents were single.
[ Porn Star Sunny Leone Sizzles in Manforce Condoms TV Ad ]
Interestingly, nearly 11% of the respondents said they only use protection for sex that involves penetration, and more women (41%) than men (27%) said they always use protection during sex.
"Sexual health is a fundamental part of our overall wellness," says Dr. Kat Van Kirk, resident sexpert for adamandeve.com. "I encourage everyone to take responsibility for his or her own protection. 'Protection' needs to be a priority."
"Adam & Eve began as a condoms-by-mail company, and still provide a large assortment of condoms, toy cleaners and lubricants to encourage healthy sexual habits," says adamandeve.com director of Marketing Chad Davis.
The web-based survey, conducted by an independent third party survey company, of over 1,000 American adults age 18 and up, was sponsored by Adam & Eve to study sexual preferences and practices. The survey results were announced Monday.
Photo courtesy: Adam & Eve